4 tags
7 tags
1 tag
2 tags
7 tags
1 tag
On the subway ride home, Little girl: Does your hair glow in the dark? Man with white hair: Unfortunately no
6 tags
3 tags
6 tags
4 tags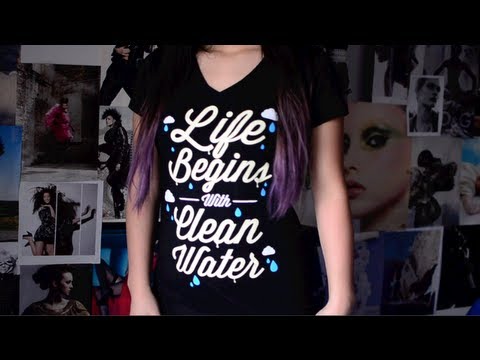 3 tags
Rugby
Sweater - F21 Skirt - Vintage Sunglasses - Ebay
5 tags
6 tags
Mosaic Pant
Pant - F21 Arm Band - ASOS At a closet sale event organized by Ryerson's Fashion Union. Then as all fashion students do, we headed over to the bar to inhale a tray of fried heaven called Irish nachos. I've met some of the sweetest and hungriest girls in my program, and it's such a huge relief that not everyone in the industry is what people imagine them to be. Thanks to...
6 tags
2 tags
3 tags
Smoke Skirt
Sweater - Vintage Ralph Lauren Skirt - Zara Platforms - Jessica Simpson Spent the day at the ROM to catch the Mayan exhibit before it closed, because Stefan has a thing for Chichen Itza. And because I have a thing for canines, we headed on over to the park and I became deranged with glee playing in the unleashed dog area, while dog owners slowly began to realize that that crazy girl over there...
5 tags
1 tag
4 tags
Knitted Reptile
Cardigan - Value Village Pant - Gmarket Loafers - UrbanOG I finally caught the bug that has infected nearly everyone around me, so this outfit is purely for comfort before I crawl back into bed unbeknown to the beauty of the weather, which has been as indecisive as me having to choose between chocolate cake or crunchy cheetos. I'd choose both simultaneously, but the weather can't...
7 tags
Best of LFW
Mary Katrantzou Aquascutum Badgley Mischka Jonathan Saunders Elizabeth & James McQ Topshop Unique All images via Vogue, Now Fashion And now we go to Paris! It is like keeping up with a sugar-laden toddler. Slow down crazy, slow down!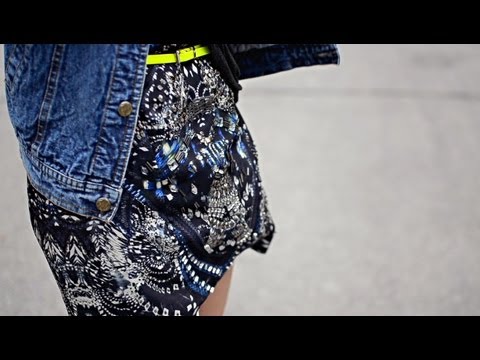 2 tags
2 tags
4 tags
2 tags
Whipped
Sweater - Stefan's Pant - H&M Necklace - Thrifted I look like a right nutcase. Mother Nature was being so rude today (I'm sorry I didn't mean it, please tell spring to come out).
1 tag
5 tags
Snow
Vest - Thrifted Pant & Boots- Gmarket Scarf - French Connection It snowed! And I didn't even come close to losing my fingers because it remained quite warm. It was a non-committal kind of snow however, as it decided to disappear by the end of the night.
4 tags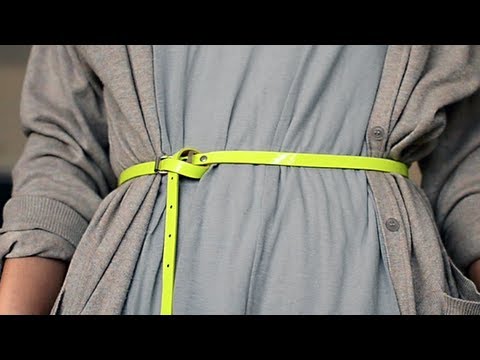 13 tags
Best of NYFW
3.1 Phillip Lim Preen The Row Proenza Schouler Rodarte Theysken's Theory All images via Vogue These were my favourite collections of New York Fashion Week. Fall/Winter 2012 has me itching for pieces of either Oriental inspiration, a "get lost in the snow" all white ensemble, or sheer organza pant or sleeved jacket.
4 tags
Marni for H&M Collection - Women's
Full collection and prices at Flare These are my favourite pieces from the collaboration. I'm very impressed! It may be my favourite H&M designer collaboration thus far. I just wish they had a pair of printed wide leg pants
5 tags
Marni for H&M Collection - Men's
Full collection and prices at Flare I like everything in the Men's collection!
2 tags
6 tags
Rag & Bone F/W 2012
via vogue I love that Rag & Bone was actually dressing for the appropriate season! The incredible neck and shoulder plates off put the textures and patterns very well. David Neville and Marcus Wainwright were texture/pattern clashing like nobody's business!